Le Voyageur is a fine example of a successful human endeavour bringing people together around the simple idea of a radically new and pioneering leisure vehicle. A leisure vehicle  Le Voyageur is not your average motorhome. Everything from its design to its manufacture includes an emotional and passionate dimension alongside the expertise of our French teams.
It is the daily commitment of these men and women that makes Le Voyageur motorhomes unique vehicles of which their owners can be proud.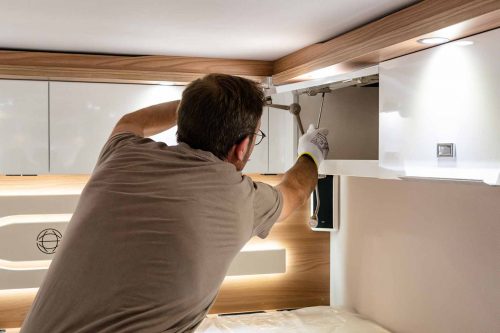 A PASSION FOR BEAUTIFUL DESIGN
For over 20 years, a passion for beautiful design has inspired the production of Le Voyageur motorhomes. Designers, technicians, welders, coachbuilders and electricians all work tirelessly to give owners the privilege of travelling in one of the most luxurious vehicles on the market, combining technical sophistication, quality, and flawless aesthetics.
This passion for beautiful design is reflected in every one of our motorhomes, ensuring your complete satisfaction.
TECHNICAL EXPERTISE
Impeccable manufacturing standards are central to our philosophy. Thanks to over 20 years of experience in motorhome construction, we can draw on complete technical expertise to guarantee the outstanding quality of our products. In our joinery workshop, men and women work on materials with meticulous care and great attention to detail. Furniture is assembled by hand before being fitted into a robust, well insulated and perfectly watertight interior.
Our technical expertise is a reflection of our high standards and our pledge to provide impeccable motorhomes.
If you would like to discover the process involved in manufacturing your Le Voyageur, you can visit our production site located in La Membrolle (49), France.
A STANDARD OF SERVICE TO MEET YOUR EXPECTATIONS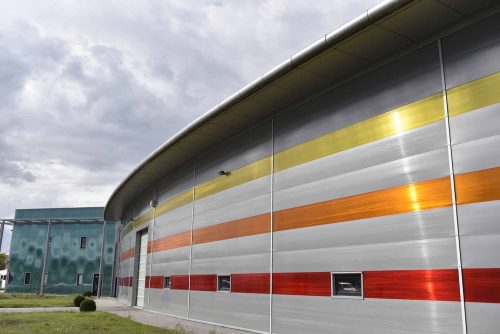 As soon as you arrive at our Le Voyageur Motorhome Service Centre, you will experience the extraordinary spirit of hospitality which is in our very DNA. Located in Membrolle-sur-Longuenée, you will receive the very warmest welcome here, whether you have come to tour our factories or to drive your motorhome straight off the lot. Our staff are at your disposal on +33 (0)2 41 96 33 00 to answer any questions you may have.