CONSTRUCTION THAT STANDS UP TO THE ELEMENTS
Thanks to over 20 years of experience in motorhome construction, we can draw on complete technical expertise to guarantee the outstanding quality of our products. The Signature range comes with a robust, well insulated and perfectly watertight structure.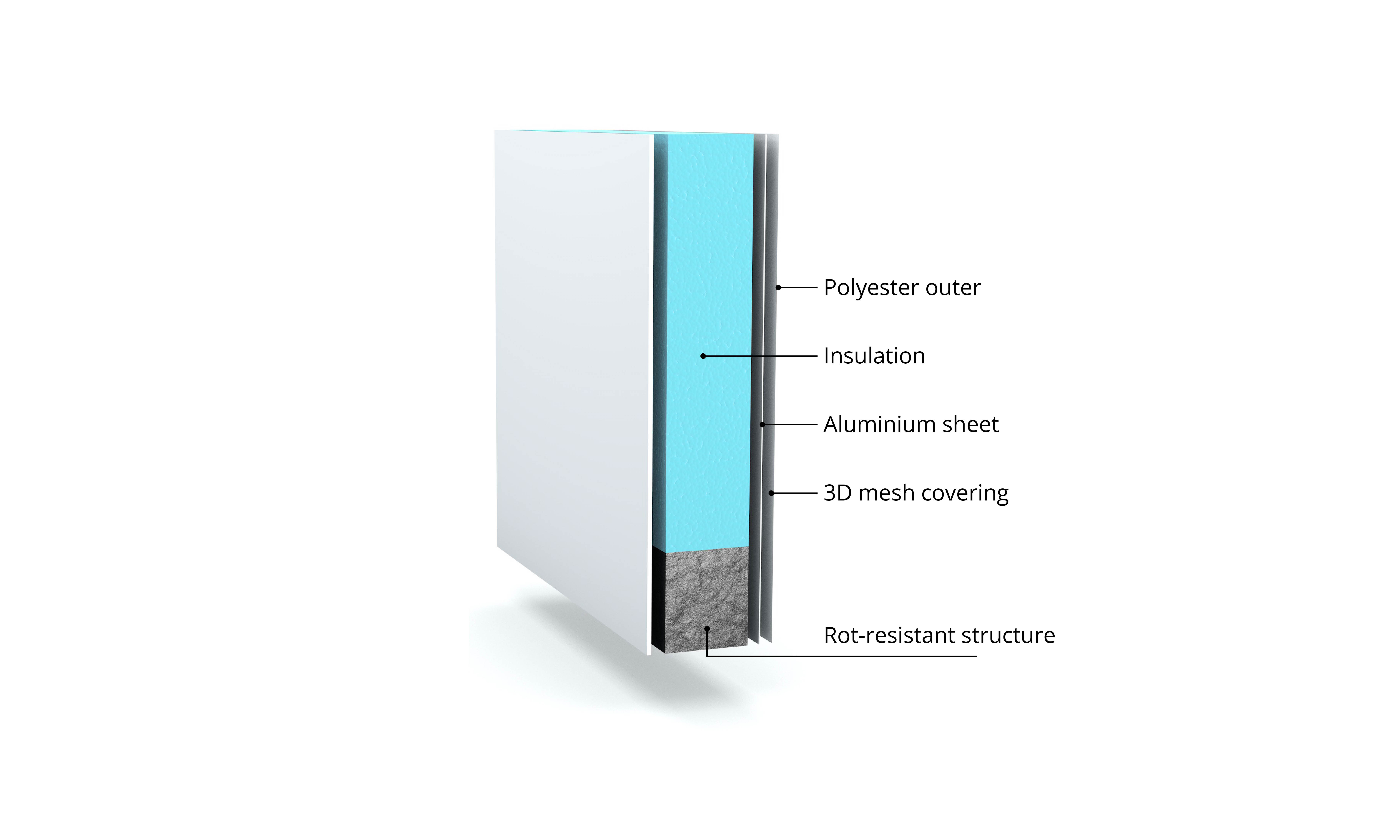 STRUCTURE
Thanks to its expertise and its continuous quest for excellence, the structure of Le Voyageur motorhomes ensures sturdiness, comfort and well-being in your vehicle. The 38mm-thick walls are composed of a polyester exterior encasing a 35mm-thick insulator for high-quality insulation.
The interior aluminium panelling distributes heats to ensure you stay warm in winter, and the fabrics used create a plush atmosphere while providing reinforced acoustic comfort.
The hail-proof overlapping roof and polyester underfloor covering also play an essential role in the structure's durability, in conjunction with moisture-resistant wall supports.
EXCLUSIVELY IN EUROPE: THE DOMED ROOF
Thanks to its smooth 13° curve (the canopy is 40mm thick around the edges and 55mm in the middle), the overlapping domed roof prevents water from collecting and stops seepage.
GUARANTEED WATERTIGHTNESS THANKS TO THE OVERLAPPING ROOF
Our domed roof overlaps the structure, covering the side walls much like a 'lid'. This prevents all risks of leakage, therefore guaranteeing optimal water tightness for the walls.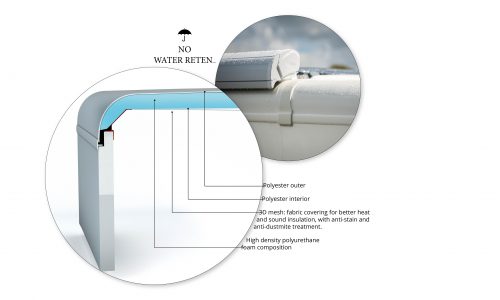 ALUMINIUM FOR BETTER DURABILITY
The unit is fitted with an aluminium structure, allowing for a stiff, solid framework. The walls, floor and roof are held together by aluminium inserts.
The skirts are also made from aluminium. Aluminium offers a double advantage: in the event of impact it will not break, and it's easier to replace if necessary.
It is also a 30% better heat conductor than plywood, making our motorhomes all the more comfortable.