40 years of exceptionnal travel
Le VOYAGEUR is, above all, the realisation of a dream. The dream of one man, Georges Sacier, enamoured with far landscapes and determined to create the ideal travel companion. A vehicle that would fulfil his ambitions, being simultaneously reliable, stylish, and radically innovative. In 1981, this ambition was met with the first A-Class model on a Mercedes Benz base: Le Voyageur 600. The first entirely customisable motorhome, ideal for accompanying the most demanding travellers all around the planet.
A revolution in the world of high-end travel, making the exception prove the rule. Since then, the brand has continued to cross space and time to ensure that every traveller enjoys an experience in keeping with their desire to discover the world.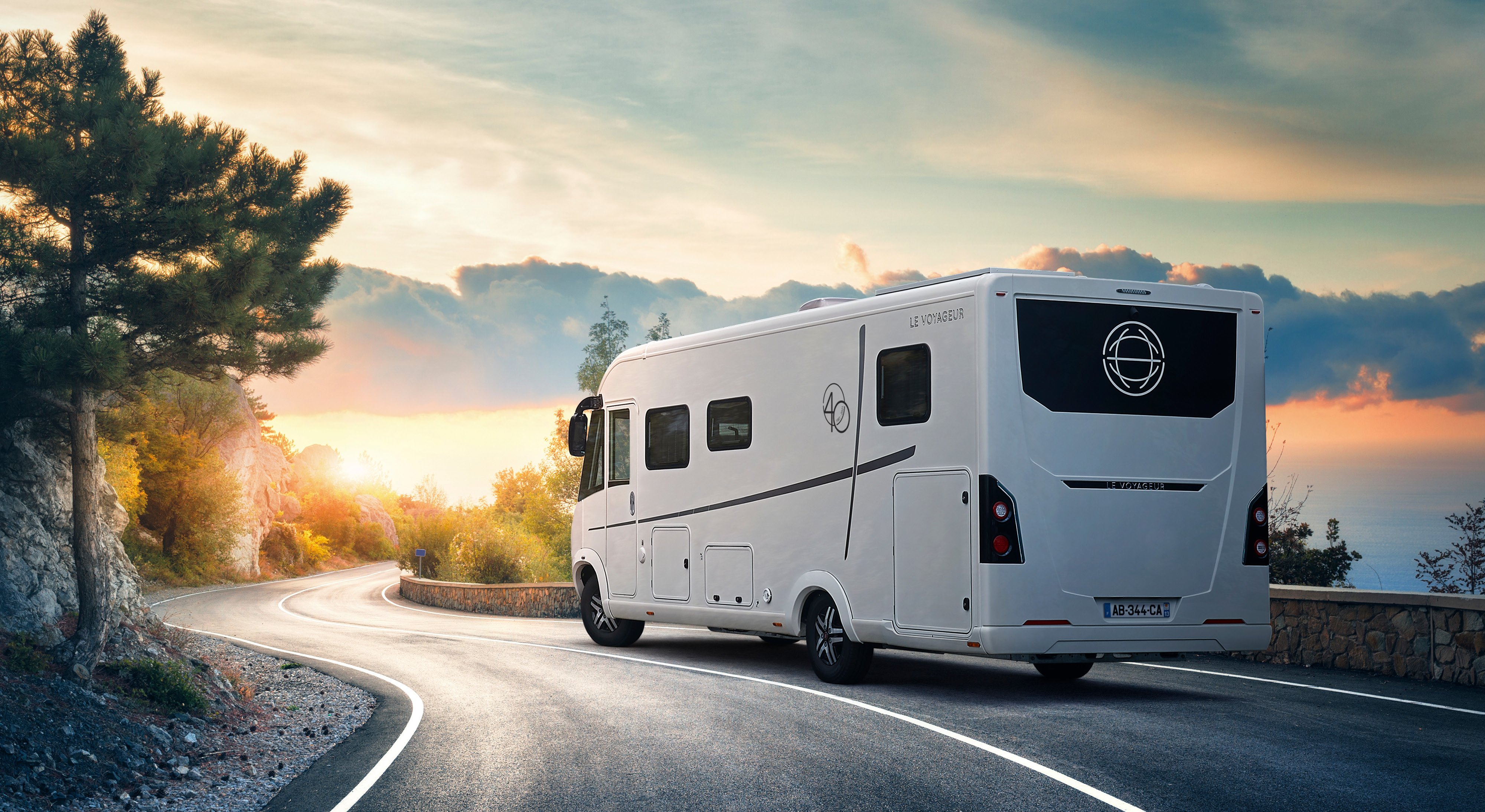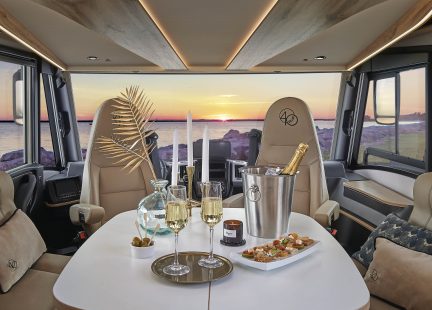 special anniversary edition
To mark 40 years of incredible adventures, Le VOYAGEUR is delighted to celebrate exceptional French style, with the creation of an anniversary collection. Available for all 7.8 and 8.5 models (versions CF and GJF), this very special edition offers numerous options, details
and finishes, bringing you even greater comfort and ease of use.
lots of gifts
To celebrate our 40th year, your vehicle comes with an anniversary logo, as an external marking and in embroidery designs (front-seat headrests,
driver-side step and door interior). We also offer you a special 40th anniversary gift pack containing: a leather folder, a bottle cooler, a plaid rug, two bath towels, a bathmat, and four cushions.